Buy NOW, Pay LATER With AfterPay | FREE SHIPPING ON ORDERS OVER $75
Curls Just Wanna Have Fun
The New Must-Have False Lash Collection
Get the ultimate lash effect with our 3D curl magnetic false lashes!

Introduced this fall, our customers fell in love (rightfully so - grab yourself a set and you'll immediately see why).

Our highly rated curl collection is an essential part of every makeup lover's beauty bag! These luxury lashes boast incredible quality, utilizing ultra-fine synthetic fibres and tapered end technology that creates fullness and flutter and pairs with a matte finish that gives you the most natural look and feel.

The fuzzy layered ends of these lashes curl upward and hug your lid like nobody's business! They look so amazing, you'll have people wondering if you're wearing high end extensions or were simply blessed with a lash line full of depth and fullness.

Because you deserve confidence behind every gaze!
The holy union of luxury and responsibility has taken place.

Hand-crafted, durable and reusable, the synthetic fibres offer the highest quality, 100% Cruelty-Free magnetic lash on the market.

Nuzzled inside a compostable lash tray - our sustainable packaging makes it easy to be kind to the environment while you look fabulous.
The Perfect Curl in Seconds
We know that, when it comes to lashes, you want the best of the best.

With a curl meant to flatter your eyes, the fuzzy layered ends of this collection stretch upward, hugging your lid, creating the ultimate lash effect.
Fullness and flutter? You got it!

FerroLash uses the latest in tapered end technology to create fullness and flutter.

With a matte finish, these luxurious lashes give you the most natural look and feel.
Kind Words From Happy Hearts
Don't just take it from us, here's what our customers have to say...
Uptown Curl Magnetic Eyelashes
These eyelashes are amazing for people who wear glasses! My glasses sit close to my eyes, and the eyelashes do not touch them. As well, this company is outstanding, both their customer service and their marketing. I am a super fan and will be buying many, many more! Thank goodness I found you!
- Gillian
Wow I love these lashes! I found out the hard way I'm allergic to lash extensions, have an adhesive allergy of some sort. The allergy developed over time and I really miss the look of lash extensions. I had been searching for magnetic lashes that look like extensions for MONTHS! Finally came across these bad boys and I'm so happy! They look just like my old lash extensions! Also it's great I'm supporting a Canadian business!
- Victoria
My magnetic lashes are gorgeous! They're soft and flexible and mold so nicely to my eye. My favorite part is their magnetic eye liner! Goes on easily and washes off just as well without irritating my skin. Highly recommend!!
- Vanessa
I love that you can use a quiz to see what lashes suit your eye shape. I ordered my first pair and after a couple days they started to shed quite a bit of lashes. I emailed QMbeautique and they sent me a replacement lash at no charge. I have been wearing the new lashes for a couple weeks and they still look amazing!
- Jocelyn
I don't wear lashes daily because my eyes tend to be sensitive but I found this pair super comfortable and didn't bother my eyes at all. They were super easy to put on and lasted all day without having to do any adjustments. The curl on them is amazing and I think this is why I didn't feel the need to adjust them and actually forgot I had them on. I really loved the look of these lashes and how they seemed to brighten my eyes.
- Breanne
I've never tried extra curly lashes before and now they're my favourite. Easy to put on and subtle enough for everyday yet glamorous enough for that dressy feeling. They stayed on for 14 hours and are so comfortable. They also open up my hooded eyelids.
- JR
We're the modern lash brand with a clear conscience.
QMBeautique is on a mission to change the beauty industry for the better. We believe that feeling beautiful should never come at the cost of feeling guilty, so we're raising the bar on conscious beauty.

We make the highest quality lash products that are mindfully formulated and produced, sustainably packaged, and always 100% cruelty-free and vegan-friendly. So you can feel great about looking your best!

We know lashes. Understanding the need for customizable, natural looking and lightweight feeling lash products, our line was designed by a professional lash technician, esthetician and makeup artist. We use only high-quality materials with high-quality workmanship to provide the best experience for you.

Although we're a new brand, we've assisted hundreds of customers to improve their beauty routines as well as their lifestyle to be just a bit more earth-conscious and we look forward to continuing to serve more!

All while providing outstanding customer support and service.

With QMBeautique, you can have gorgeous lashes while knowing you're doing something good for yourself and the world.
Full Application Guides, Videos, Tutorials and more!
Feel Supported and Empowered to Rock Your Lashes!
Customer Rewards and Referrals Program
Earn Points & Get Rewards
When you create an account within our Beauty Board Rewards program and shop with us, you automatically receive Beautiquoins. Which is our way of saying thank you to our growing community of mindful beauty conscious consumers who value simple, sustainable and responsible beauty products!

Give a Gift - Get a Gift
Referrals are the greatest form of flattery and we want to make sure you know just how much it means to us! With your Beauty Board Rewards program, you can generate as many referral codes as your heart desires. Send a friend $10 OFF their first purchase and get $10 when they make their first purchase!

Learn More and Sign up Here!
Not Sure Where to Start?
Customer service is our specialty.

Lashes, that's our jam.

We're nerds for beautifying all eyes - take our super quick and easy lash quiz for instant, custom recommendations to you!

Want to know more about your eye shape and how to make them pop? Discover yours with our easy to read and understand guide to discovering yours!

We made these just for you, so you can feel confident knowing the lashes you get will look amazing on your eyes.
Blogs and Articles
We love to chat all things beauty, industry, lashes (and more), share knowledge and be as helpful to you as possible - check out our QMBlog page and read to your hearts content! Here are a few of the latest articles we think you might like...
First and foremost - what are these magnetic eyelashes? They're false eyelashes that have tiny magnets attached to the lash band - which then attach to either a second band designed in the same way - which sandwiches your lashes, to a magnetic eyeliner or adhesive or by way of anchor magnets (similar to the first one, but with more precision).  Unlike traditional false lashes which are applied using a glue, magnetic eyelashes eliminate the hassle of applying glue to your eyelids - they're reusable and don't damage your natural lash line....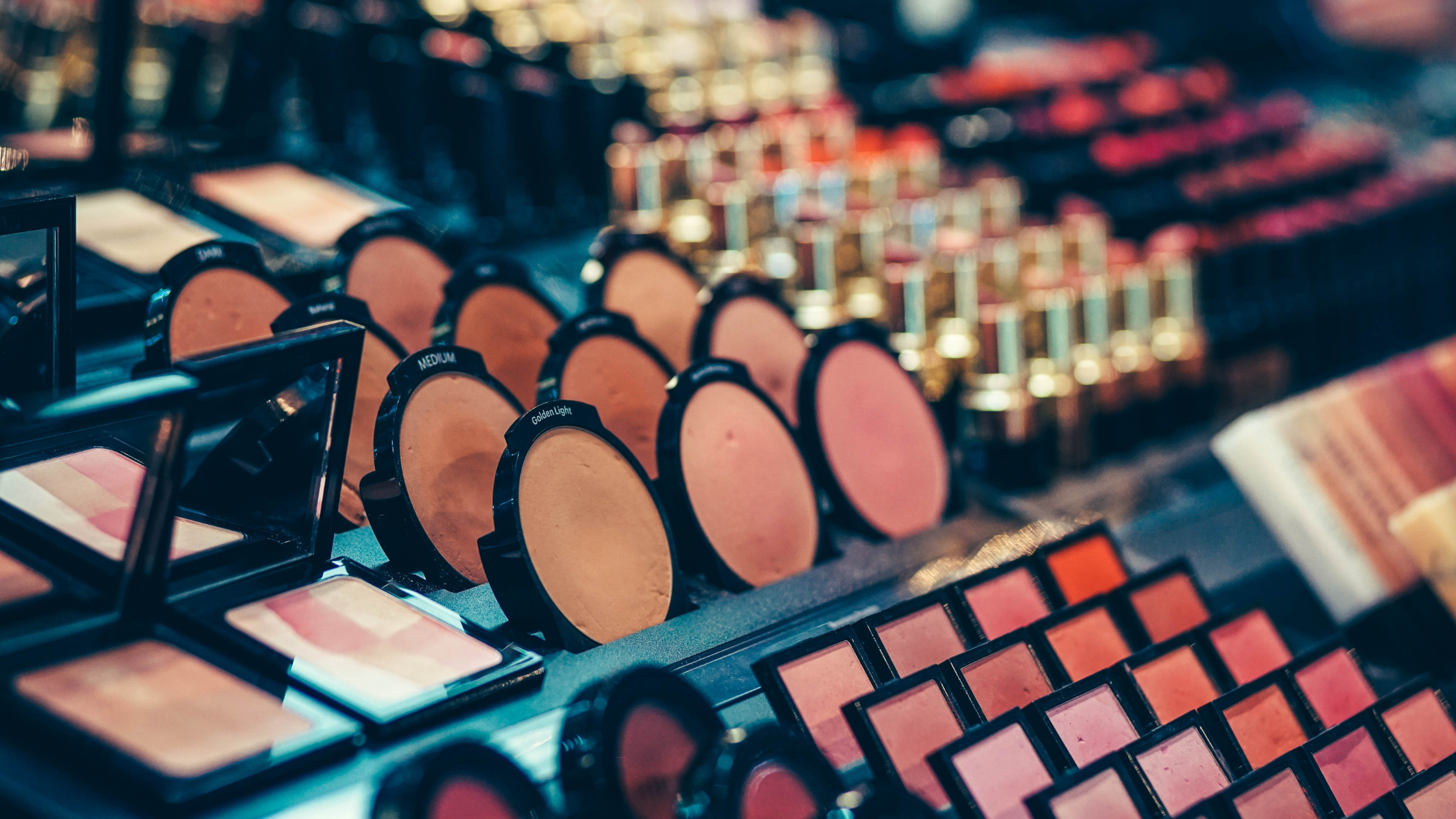 "However, asbestos is a notorious carcinogen, which means that exposure to it can cause various health problems, including cancer. While the use of asbestos in many industries has been banned in several countries, its presence in cosmetics is still a concern." Asbestos is a naturally occurring mineral that has been used in various industries for decades. It is well known for its heat-resistant properties and has been widely used in construction, automotive, and manufacturing industries. However, asbestos is a notorious carcinogen, which means that exposure to it can cause various health problems, including cancer. While the use of asbestos in many industries has been banned in several countries, its presence in cosmetics is still a concern.
When these rays penetrate the skin, they alter the DNA in the skin's cells by causing structural changes to the DNA molecules. The energy from UV radiation can break down chemical bonds between the atoms in the DNA molecule, causing damage known as DNA lesions. These lesions can take different forms, including thymine dimers, which occur when two adjacent thymine bases in the DNA strand bond together, distorting the structure of the DNA...
Have you ever wondered about the history of cosmetics throughout the centuries?
Check out our storymap to learn all about it!
It might seem second nature, but you may enjoy putting on makeup for more reasons than just the razzle and dazzle of it all. We did a little digging and found getting done up, quite literally, improves your mental health. So if someone ever questions your choice to stand in front of the mirror for 30 solid minutes, you can tell them it's an act of self-care. Not only does applying cosmetics enhance natural features, and boost the brain's dopamine and oxytocin production, but it amps up self-confidence, too. 
Read More